Customer experience is everything
In 2014, Fredrik, Miriam and Robin (founders of Wavy) were not happy clients themselves. When they looked into the processes and systems that salons were using they found most were using paper calendars and taking appointments over the phone - an often lengthy phone call.

The entire process needs to be smooth and enjoyable to create great customer relationships. A lot of time goes into ensuring that scheduling is perfect it is a fundamental part of the salon business. Customers need to be at the salon at exactly the right time and with the correct stylist or beauty therapist. Missed bookings or "no-shows" not only cost money, it is a poor customer experience and can mean the difference between a loyal customer or a lost customer.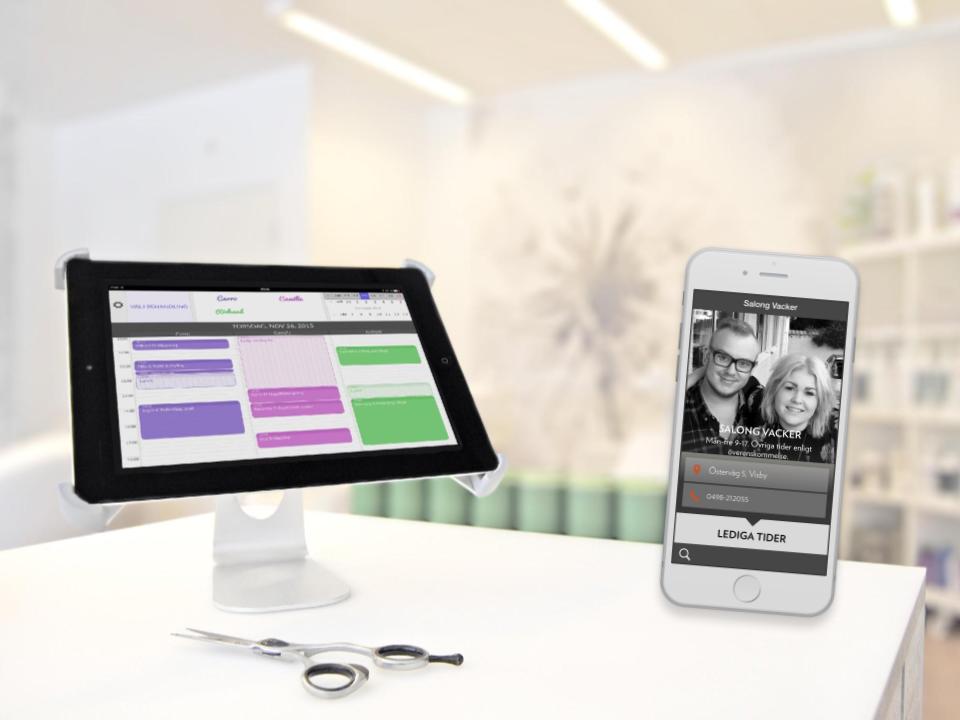 The transition to digital
Making the shift to digital can seem daunting. The Wavy team discovered that there is not a big interest in IT and switching to digital due to the fear that something might go wrong. So much depends on bookings being 100% correct and paper calendars are something salon owners are comfortable with and know well.

Time is limited and business owners do not have time to learn how to use new software. A salon business solution that takes time to learn is simply not a good solution. Equally as important, the user experience for your customer should deliver a professional modern impression. Wavy focuses on making their product simple, easy to learn and provides support along the way.

"It's very easy and simple. You immediately understand how it works, you tap the screen and do what you want to do. And just call them if you have questions" - Petronella - Customer of Wavy
Simple SMS reminders
Sending SMS confirmations and reminders are a core feature of Wavy's product. In line with all of the features of Wavy's platform, it is simple. Customers receive confirmations and reminders of appointment times. Some of Wavy's customers choose to only use SMS features when they start.

"We didn't realise how important SMS was for our customers, it's a huge part of our offering" - Fredrik Ampler - President - Wavy

The most important outcome for Wavy customers is that "no-shows" are reduced to zero in most cases. Everyone receives an SMS which makes sure where they are supposed to be at the right time. Wavy is a booking system the industry needs, they make it easy and fun to run a salon. With the help of 46elks Virtual Phone Numbers Wavy have been able to make this a reality.
Find out more about Wavy
Share your 46elks Story
If you want us to share your 46elks use-case get in
touch with us!